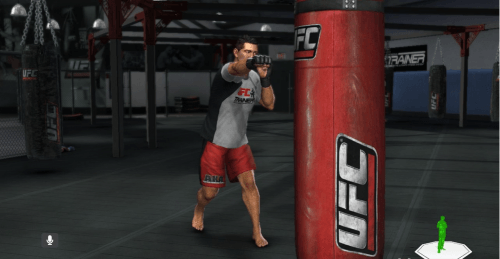 The first DLC pack for UFC Personal Trainer: The Ultimate Fitness System has been announced for release, so for those of you who are looking to get some ultimate fitness going, then this is perfect for you.
The DLC focuses on UFC Bantamweight Urijah Faber, with the workout pack featuring five new workout routines and fifteen new Hit the Mitts drills. It also includes an Undisputed Trainee achievement, allowing people who purchase UFC Undisputed 3 on Xbox 360 to receive a Create-a-Fighter boost and save 8-10 hours in gameplay time.
This is the first of a few different workout packs that are slated for release, such as Cain Velasquez (to be released on January 31, 2012) and the Jon Jones (to be released on February 21, 2012) Workout packs which will both be 800 Microsoft Points when they are released.
The Urijah Faber DLC pack is available now on the Xbox Live Marketplace for the Xbox 360, free of charge for those who own UFC Personal Trainer: The Ultimate Fitness System on Kinect for Xbox 360.
So make sure to head on over to the Xbox Marketplace and grab your Urijah Faber workout and go hit those mitts!