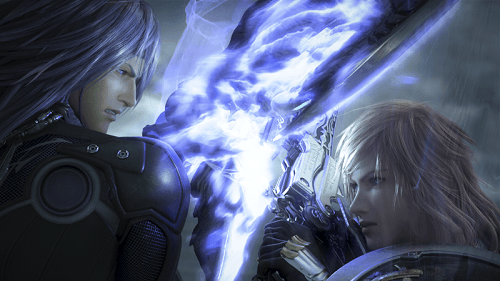 While you will be spending most of your time in Final Fantasy XIII-2 progressing the story and battling against various enemies in the touched up battle system, there are plenty of other things to do besides that. Today Square Enix has released the final gameplay trailer and this time around it focuses on everything else you can do besides the main story.
The video itself can be seen below and shows a number of extra features such as the side quests that can be completed for rewards, as well as a casino area named "Serendipity" that contains your average slot machines as well as the exciting Chocobo Racing mini-game. Also shown is some footage of Captain Cryptic's "Confounding Quiz" which seems to have players listen in on the citizens of a city and then track Captain Cryptic down and answer his question for an unspecified reward.
Also shown are the various puzzle sections of the game that players must solve to continue in the main story and find Lightning. As you can see in the video these puzzles vary greatly and while some may seem easy, expect some difficult ones to pop up here and there so it may be best to brush up on your puzzle solving skills as the release for FFXIII-2 is less than a week away now.