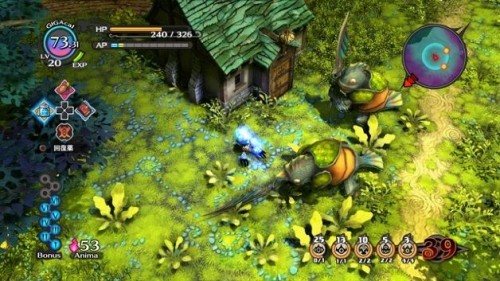 There has been a lull in news about the development of Nippon Ichi's original PlayStation 3 RPG The Witch and the Hundred Soldiers, but that is a good thing in this case because Dengeki has revealed that the title now has an official Japanese release date. The title has been delayed slightly, originally meant to be released in Spring, and will now release on June 28th.
Dengeki also provided a number of new details about the title, including the fact that players will be able to select from ten different weapon types and can equip them to the undead knight warrior in your party in five different slots. Players will be playing as Metallica, the witch who can summon the soldier and his 99 comrades when necessary to do battle for her.
Metallica can even enslave her enemies though this was not explained further. Also added into the title is a gambling area where players can play mini games such as dicing and fishing. Currently there has been no news about the title being released in North America but let us hope that NIS America is willing to do so.