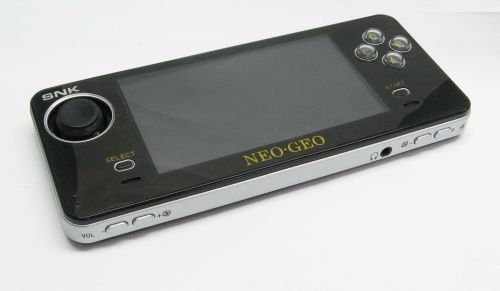 It seems that a semi-official successor to SNK's now defunct Neo Geo Pocket line of handheld consoles is in the works. The device is called the Neo Geo Portable Device and is carries the official SNK Playmore licensing but apparently it is being developed and manufactured by another company (which is not known at this stage).The upcoming device has the following specs:
Screen: 4.3 inch
Internal Storage: 2 GB
Dimensions: 170x72x15mm
Battery: 2200mAh
The device will launch with 20 titles built in. These will be emulations of the arcade originals nd interestingly enough they are the North American versions with full English text, making this an import friendly proposition. These titles are:
World Heroes
Ultimate 11
Top Player's Golf
Sengoku
Nam-1975
Mutation Nation
Last Resort
King of Monsters
Frenzy
Cyber Lip
Fatal Fury Special
Art of Fighting
Super Sidekicks
League Bowling
Metal Slug
Magical Lord
Baseball Stars Professional
Samurai Shodown
King of Fighters 94
Fatal Fury
There is no information on the price or release date at this stage.