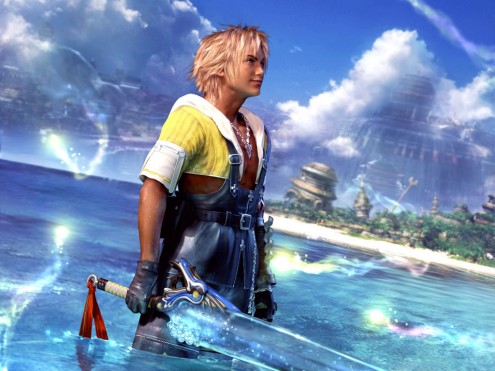 A lot of games have been rebooted and revitalised recently, and one defining characteristic of these projects is that they are for the most part handled by someone other than the original developer. Bluepoint Games do a fantastic job of tuning up other developers work for new generations, and have so far handled the God of War Collection, the Metal Gear Solid HD Collection and the Ico/Shadow of the Colossus double bill.
Square Enix, despite handing over past Final Fantasy ports to other developers (Final Fantasy Advance series, Final Fantasy IV: The Complete Collection) have just revealed to Famitsu that they have decided to keep the highly anticipated HD remaster of Final Fantasy X within their own 1st production department.
As has been previously reported here at Capsule Computers, this is rumoured to be no quick HD lick of paint. The game is reportedly being completely rebuilt using the same engine behind Final Fantasy XIII and will use the 'next generation' Luminous engine for light and magic effects.
Final Fantasy guru and long time producer Yoshinori Kitase has previously floated the idea of keeping the game's (re)development within Square Enix to "ensure that the remake of the game will have the same quality as the original."
It looks like that thought won out!
There is no concrete release date as of yet, but prepare to see Final Fantasy X return to your life on PS Vita and PS3 sometime before March 2013.