Digital Reality and Grasshopper Manufacture Inc. are excited to provide a new trailer for the shoot 'em up, Sine Mora. The provided trailer shows off the stark differences between normal and insane difficulty modes. A huge difference can be seen by the sheer quantity of enemy projectiles on the screen. How the heck can a plane dodge that many bullets and come out alive?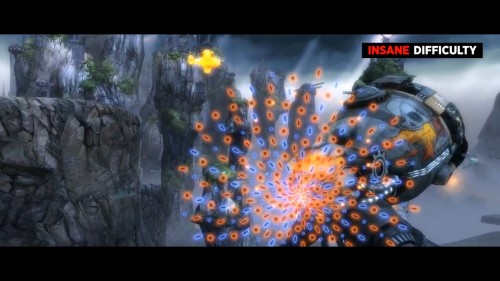 At the moment there is no release date for Sine Mora. Just take a peek at the trailer below to see this "shmup" game in action. Anyone else intimidated by the boss in the intense difficulty?
Check out more articles about Shooters (HERE).