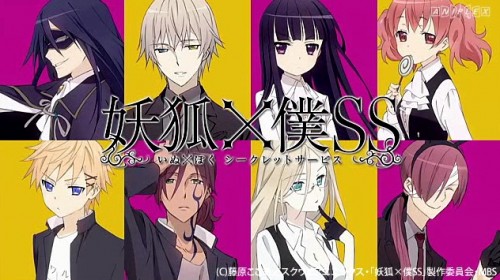 Sentai Filmworks a North American licensing company has announced that it has obtained the Inu x Boku SS anime series. The anime adaptation of Coca Fujiwara's original manga is being directed by Naokatsu Tsuda, and character design is being directed by Haruko Iizuka.
The story falls into the romantic comedy genre, which is based around a mistress and her "servant" in a high-class building better known as the "Demon House". The house has numerous rumors based around it including, "nothing but weirdos live there" and "It's a haunted house inside". Turns out the truth are that everyone who lives in the 'Demon House' is actually a descendant of demons.
Its release onto television is starting early this year, which will be followed by an initial DVD and Blu-ray Disc later in the year.