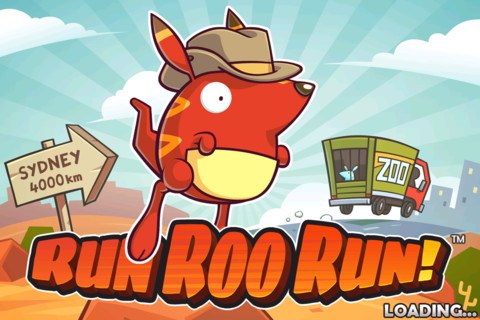 5th Cell Games known for their Scribblenauts series have released a new game that is essentially the opposite of Scribblenauts but in the best possible way. While Scribblenauts focused on allowing players to practically do anything, their latest offering, Run Roo Run, allows players to do only one thing – Jump.
Such a simple concept, works wonders on the iOS and looks to potentially be the best new iOS release in a long time. The game takes a familiar concept (the one touch control method) places it into a unique environment (Australia), adds a truckload of charm and polishes it to casual gaming perfection.
You can pick up Run Roo Run on the iTunes app store for a mere 99 cents here. Be to pick up the title as well as check out the trailer for Run Roo Run below.