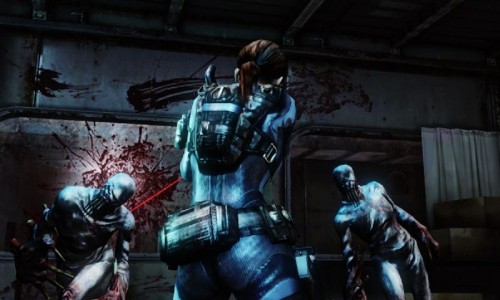 The wait is nearly over. On February 7th, Chris and Jill will make their long awaited debut on the 3DS in Resident Evil Revelations. While we have had plenty on news on the gameplay and story thus far though, we have seen very little revealed about any form of Streetpass functionality.
Thankfully, Nintendo World Report have gotten the scoop on what this feature will offer, and it looks like Capcom are indeed wanting offer even more reasons to continue taking your 3DS everywhere with you. The first function of Streetpass will allow players to pass items to eachother, which then can be used in Campaign Mode. In the co-op mode (also known as RAID mode), new enemies and even missions will be added to the main game.
Not too shabby at all, I must say. Even with the higher price-tag, it is looking like Revelations is destined for greatness and with all of these extra goods, there should be no issues with replay value whatsoever.