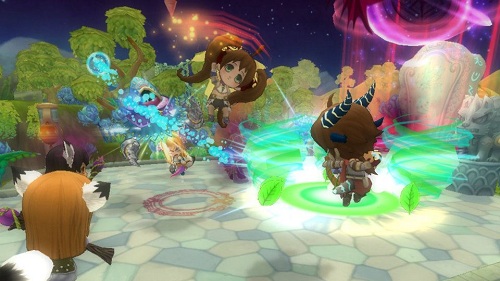 Closed Beta registration has now begun for Spirit Tales, an anime fantasy MMORPG developed by X-Legend, which will be available in North America and Europe.
In the light and dark realms of the earth-like fantasy setting, players will be able to choose from three tribes (The Gold Kirin Tribe, The Maned Dragon Tribe, and The Lunar Fox Tribe) and six classes (Archer, Sorcerer, Fighter, Warrior, Shaman and Assassin). Other features include an in-depth Skill Tree, Crafting and Pet-Capture systems, 5vs 5 PvP Arena Battles and the Sweetheart System which gives buffs and special abilities.
Closed Beta for Spirit Tales is anticipated to begin in the late first quarter of 2012 so register now for your chance to receive an exclusive closed beta key on the Spirit Tales Closed Beta Registration page .
Also visit Sprit Tales on Facebook for updates and contest giveaways.