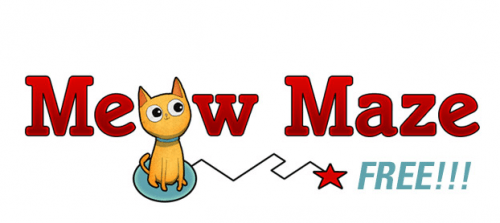 Finally! It's about damn time a game came out where you can play as a crazy cat lady-or at least a character resembling one! Enter Meow Maze by RoboNacho Systems, LLC for iOS devices. In Meow Maze, players control a typical cat-loving old woman (A.K.A half of all Youtubers these days) who must help rescue lost kittens in a bunch of different mazes and bring them home safely to their 'kittie-momma'! As you know, kittens are very fragile and sensitive creatures, and that means of coarse it's critical that you perform this task as quickly as possible for some reason. The faster you succeed the more coins you can win and collect, which I assume the kittens are giving you? Don't question it-Pacman doesn't make sense either and that's one of the highest grossing games of all time!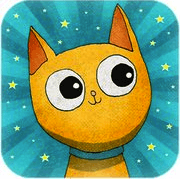 Rescuing kittens will lead to earning coins to upgrading your character, as well as unlocking other levels and gathering items, but the interesting thing about this title is there are infinate levels as they're all randomly generated each time you play! The game also features both single and multiplayer support as well where players can go head-to-head via Game Center Support.
So is Meow Maze Purr-fect or as fun as cleaning out a dirty litter box? Find out for yourself! In collaboration with Daily App Dream, Meow Maze has been currently FREE for a limited-time promotion since yesterday! So what are you waiting for? Pick it up NOW!