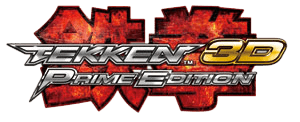 Nintendo Australia have recently confirmed that TEKKEN 3D Prime Edition will be available for the Nintendo 3DS as of 23 February 2012. For those of you who are unfamiliar with the title, TEKKEN 3D be the first time the famous King of Iron Fist Tournament will be played in full 3D – featuring unique functionally that only the Nintendo 3DS can offer. Players will be able to choose from a selection of more than 40 characters and battle across totally new stages alongside older stages redesigned especially for the 3DS. TEKKEN 3D Prime Edition will also feature a full-length CG movie on the cartridge – TEKKEN Blood Vengeance – produced by Digital Frontier and directed by Youichi Mouri.
As if this was not exciting enough, Nintendo have also released some new information about other 3DS titles including: Resident Evil Revelations, Metal Gear Solid: Snake Eater 3D and Kid Icarus: Uprising.
Resident Evil Revelations will be available alongside the new peripheral, the Circle Pad Pro, from February 2. The title can be purchased on its own or with the Circle Pad Pro, which features a second analogue stick with two more shoulder buttons. Konami's Metal Gear Solid, available March 8, and Kid Icarus: Uprising (TBC) will also make use of this soon to be released peripheral. This looks to be a great start of the year for 3DS owners!