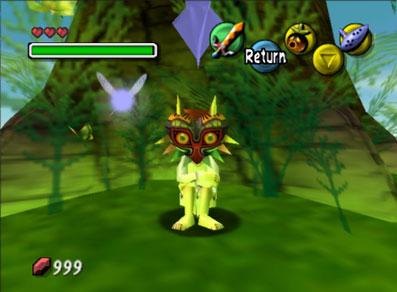 Last month, Nintendo pulled the brilliant move of including downloadable digital releases in the Club Nintendo catalog. As promised, those four titles are long gone, and a new selection has risen to take their place.
First up is the clear winner of the four, with that being The Legend of Zelda: Majora's Mask. To make the deal even better, you can download the N64 greatness straight to your Wii for just 150 coins.
Dr. Mario fans, you also have a lot to pick from as well. For Wii owners, you can snag up Dr. Mario Online for just 100 coins. If you are looking for a pill to swallow on the go however, Nintendo have also added Dr. Mario Express to the 3DS downloads at 150 coins.
Wrapping things up is the game that started it all. Made for the 3DS Virtual Console, Kirby's Dream Land is being offered for fans of the pink fluff, and only for 100 coins.
Quite a decent array here, if I do say so myself. Now, to decide between them all (*cough*forgodsakesit'szelda*cough*).
Related Articles for this post below: