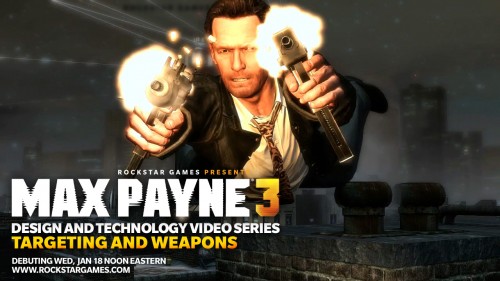 The latest in Max Payne 3's Design and Technology video series is due to hit later today. The latest video focuses on the game's cutting edge targeting system, explosives and weaponry which the Max Payne series, is of cause renown for. Previously, the last Design and Technology video focused in on Rockstar's design on creating a modern, cutting edge action shooter.
The trailer debuts over at www.rockstargames.com/maxpayne3 at noon, so check over there when the trailer launches. Meanwhile, in response to Max Payne 3's delayed release date, pre-orders for the Max Payne 3 Collector's Edition will be extended to April 2nd.
Max Payne 3 is set to be released for Xbox 360 and Playstation 3 on May 15 in North America and May 18 internationally, and for PC on May 29 in North American and June 1 internationally.