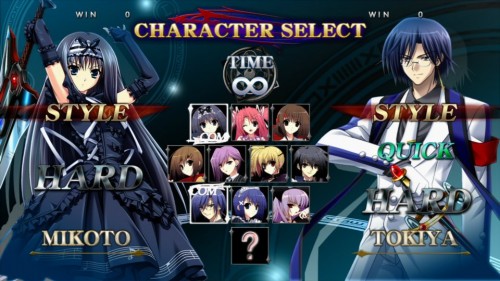 Over the last couple days some exciting news for fighting game fans as well as anime fans came out of a little known publishing company known as 7sixty. 7sixty revealed that they are going to be bringing over Phantom Breaker to North America and they are expecting to have it released sometime early this year. We've already heard about their limited edition and now they have a few more details to reveal as well as a slew of new screenshots from the title which can be seen below.
The VP of publishing at 7sixty, Leslie House stated that the company is "extremely excited about bringing Phantom Breaker to North America" and also praises 5pb (the Japanese developer of Phantom Breaker) for "creating an action-packed fighter that's great for casual players…but has plenty of hidden depths and tactics for experienced brawlers." For those who don't know, Phantom Breaker will tell the story of a mysterious Japanese fighting tournament being held by a mysterious character named Shadow where the winner of the tournament will have their greatest wish granted.
Phantom Breaker contains a number of interesting gameplay mechanics, such as allowing for a quick or hard fighting style selection which will allow players to either control their character in a method that allows for fast and strong combos or one that is more defense oriented. 7sixty also revealed their announcement trailer which can be seen below that demonstrates some of the character's in action.