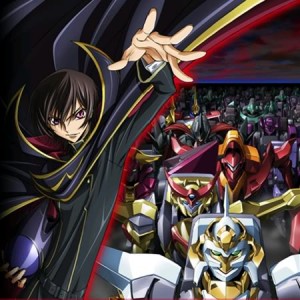 Sunrise's Code Geass: Lelouch of the Rebellion is getting it's own movie. On Thursday the producer of the Code Geass franchise (Yoshitaka Kawaguchi)   announced the film adaptation to the original series is being planned.
This film adaptation covers the original storyline , thus the film will be following the student Lelouch and his struggles with the Holy Britannian Empire. Both seasons of the original series have won awards at the Tokyo International Anime Fair, the series has also been extended with a third season, which follows alternate characters, called Code Geass: Akito the Exiled.
The producers Kawaguchi and Yukawa described the film adaptation as a 'dream project'. No release date has been set for this title, but as a Code Geass fan, I say the sooner the better.