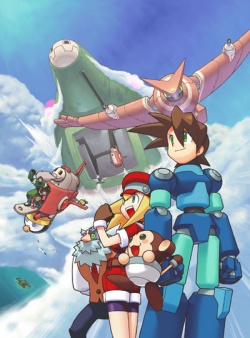 In this weeks amazing instalment of Capsule Theatre of Vision we are going to revisit a must play classic in the realm of video games. The game is Megaman 2 and the video is a HD rebuild of the opening scene with a brand-new rock remix of the opening theme.
I was actually quite impressed by this video, I think that a HD remake of the Megaman classics could work in a style similar to the one presented within the short video. The remix is also really cool sounding, so make sure you check it out!
Special thanks to the Facebook user and Creator of the video Rickonani for sharing this with us! Be sure to check out the video, embedded below.