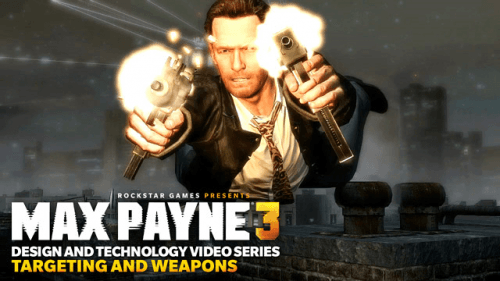 The second installment of the Max Payne 3 Design and Technology Video series has been released, focusing on targeting and weapons that you can use in the game. The video shows how Rockstar have tried to reimagine the gunplay mechanics of a third person action shooter, going above and beyond what's available in the market at the moment.
With a precision targeting system that looks like it belongs to a first person game and lifelike weapon animation, Max Payne 3 has a fantastic sense of cinematic realism and immersion. After all, you can't have such awesome storyline and graphics without hacing some great gameplay to back it up with.
The video also goes into the dual-wielding concept and how this affects gameplay, player's abilities with dual-wielding, and how dual-wielding affects the animation.
Check out the video below! Max Payne 3 is due for release for PS3 and Xbox 360 on May 15, with the PC version coming out on May 29.