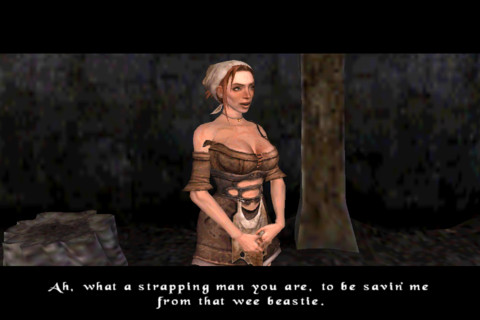 Have you ever needed advice on what's cool to pick up from the Apple iTunes store for your iPhone or iPad.  Well if you're that person and you're reading this, you've come to the right place.  There are literally thousands and thousands of iOS Games released on the iTunes store, some are absolutely amazing, some are dead set rubbish.  To make matters worse it's like a full time job keeping up with what new games are released each and everyday. Honestly on certain days between 100-200 are released, you seriously need to dedicate a good hour or two just sifting through the piles and piles of games via the App Store each day to find yourself something worthwhile to play.
As I do this everyday I thought I'd save you all that hard work and come up with my iOS Game Suggestions.  Now before I go any further, I want to come out and announce that these games are personal suggestions on what I believe are worth picking up and playing,  some of them might be from well known developers, some of them might be from a one person developer that's just made their first game.  Please bear in mind that these suggestions are influenced by anyone nor have I been asked to push or promote these games.  I am also fully aware that not everyone can afford to purchase games so there will be games suggestions that are free to download and play (not demos) but full quality FREE games for the casual gamer or children.  Then of course I'll also have top quality premium titles that will require you to spend a little more than 99c.
So with the little disclaimer out of the way, lets move on to Part 1 of MasterAbbott's iOS Game Suggestions.
This weeks suggestions will be a mixture of both old and new titles, moving forward I'll be focusing on what's new and noteworthy to spend your hard earned iTunes cash / time on.
For The Cheapskates – FREE GAMES
 
Power Rangers Samurai Steel – Price : FREE – Publisher –

Saban Digital Studios

( Go Go Power Rangers! Power up your favorite ranger to take on the evil Rofer and his army of Moogers in this 3D title very similar to Infinity Blade.) runs on both iPhone & iPad. 

GET IT NOW FOR FREE

Adventure Of Monkey King– Price : FREE – Publisher – 

EGLS Technology (Beijing)

 ( An Online Massively Multiplayer Role-Playing Game MMRPG set in the Chinese Fantasy world of the Tang Dynasty, go on missions and challenge other player and hone your skills to be the best Monkey King in the land.) runs on both iPhone & iPad. 

GET IT NOW FOR FREE

Battle Legend Infinity XL– Price : FREE – Publisher –

GameSalad Inc.

 ( The RPG Battles of the 80's & 90's are back with a vengence! Select from a team of 5 mock heroes such as Super Mario, Samus and Ryu and take on the forces of EVIL. ) runs on both iPhone & iPad. 

GET IT NOW FOR FREE

DragonVale– Price : FREE – Publisher –

Backflip Studios

 ( Have you ever wantd to raise your own Dragon? Well nows your chance, DragonVale is an online Free Sim game where you can breed,feed, build and decorate the magical world they live in and also invite other others to come and visit.) runs on both iPhone & iPad.

GET IT NOW FOR FREE
For The Bargain Hunters – 99c Games
Where's My Water

– Price : $0.99 – Publisher –

Walt Disney

( Casual Physics-based puzzle game – great for kids and grown-up. ) – runs on both iPhone & iPad. 

BUY NOW
For The Millionaires – All games over $0,99
MASTERABBOTT'S PICK OF THE WEEK

FINISHED IT AND LOVED IT!

The Bards Tale – Price : $5.49 (Pubisher – inXile Entertainment (Bards Tale hands down is one of the most entertaining and funniest titles you could ever ask for on the iOS – an action RPG similar to DIABLO but without the hassle of inventory micro-management, Bards's tale has over 30+ hours of gameplay, a vast world to explore, and has more song and dance than any other game.) – run on both iPhone and iPad. BUY NOW

Shadowgun – Price : $5.49 – Pubisher –

MADFINGER Games

( 3rd Person Shooter with awesome rendered environments, voice acting and featuring the most advanced A.I to date on the iOS.) runs on both iPhone and iPad. 

BUY NOW

 
Frogatto – Price : $4.99 Pubisher –

Benjamin Anderson

(Frogatto is a classic 2D side-on platform/adventure game, you play as, yep you guessed it a cute little frog Frogatto can do many things, jump,swim, eat bugs with his sticky tongue and in true Yoshi fashion spit them out with deadly force  Frogatto has it all, with with characters to talk, things to buy and puzzles to solve and not to mention a complex world to explore.) – run on both iPhone and iPad. BUY NOW
 
Fara HD – Price : $2.49 (iPhone version also available for $0.99) Pubisher –

Pixel and Texel

 (A Retro inspired Action/RPG that combines full physics intergration with simple and intuitive touch controls.) – run on both iPhone and iPad. 

BUY NOW

Pizza Boy – Price : $1.99 Pubisher – 

ACNE Digital AB

 (Someone's stolen the pizza present! And it's your job to find out who did it and get it back, If you're after a fun and challenging 2D side scrolling platform game similar to Mario World look no further, Pizza Boy has it all toppings including the achovies.) – run on both iPhone and iPad.

BUY NOW
There you have it folks, these games should keep you busy for quite some time.  I'll be back next week for another dose of iOS goodness, in the meantime if anyone would also like to suggest their own suggestions, please feel free to share them in the comments section below, and on the 17th of January 2012 the Capsule Computers forums will be launching so can all share your suggestions in there as well.
Remember kids, Play Hard Or Don't Play At All!