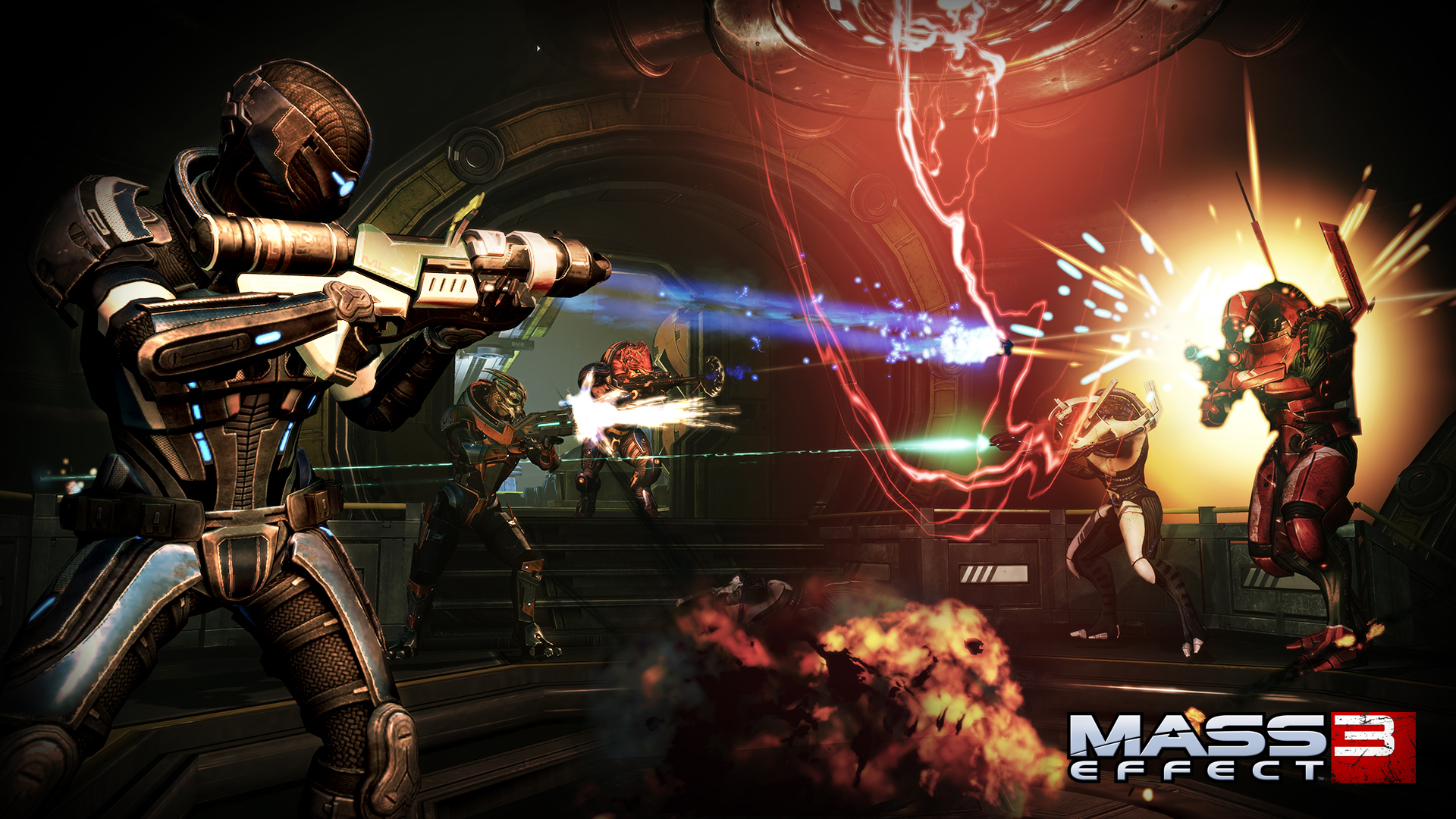 It's fair to say that there was a tiny  bit of fuss when it was announced that Bioware's Mass Effect 3 would have multiplayer in the form of co-op. Now, months down the line and not far from the games release, EA  are keeping up their steady stream of trailers with a new Special Forces video showing off the various classes available in co-op play. From Krogan to Asari and Soldier to Sentinel, nigh on every major race encountered as a companion crops up as part of this elite team. The trailer also showcases a great big handful of gameplay and gives you a good feel for what the finished product will be like – Shepherd does his/her thing then calls in these guys to clean everything up! Interestingly most of the races seem to stick to the classes you would presume from their main cast counterparts, so it's not too big a stretch to imagine that Turian with a sniper rifle is good old Garrus.
Also recently released are a trio of new screenshots lifted from the co-op mode, so sneak a peak at the other two action shots below by clicking on the thumbnails.
Mass Effect 3 is released March 6, 2012.