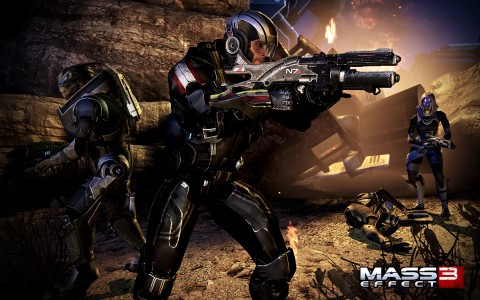 One of the more anticipated RPG games of 2012 will allow you receive some free swag, as long as pre-order.  And of course, some of the bonus items can only be had from specific retailers. So your going to have make a choice, just like you will when you are playing the game.
Starting things off, the M55 Argus Assault Rifle will be included in basically any pre-order.
Next up, the N7 Warfare Gear is exclusive to fans who pre-order at GameStop and EB Games.  The N7 Valkyrie Assault Rifle and the N7 Defender Armor are both included as part of the gear.
Finally, the AT-12 Raider Shotgun is  available to PC players who pre-order through EA's Origin service.
Video of the bonus items in action can be seen in full at this link.