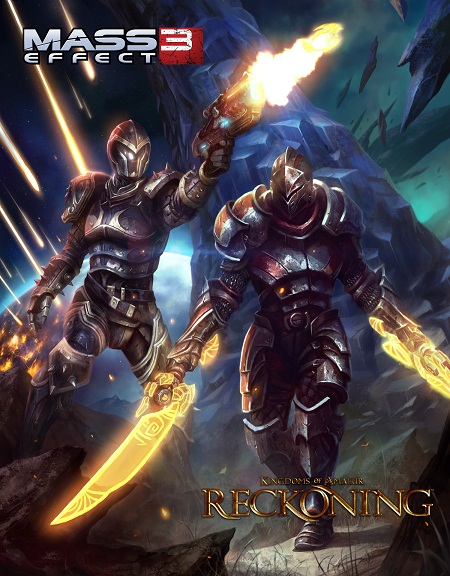 With the demos for two hotly anticipated role-playing games, Mass Effect 3 and Kingdoms of Amalur: Reckoning, on the way later this month, EA Games is putting into motion a franchise crossover the likes of which will make gamers everywhere squee in excitement.
Those who play the Kingdoms of Amalur demo, being released on January 17, will unlock a special set of armour and weapon for the release of Mass Effect 3. Both of these bonuses were designed by Todd MacFarlane, creator of Spawn and Art Director for Amalur.
Reckoner Knight Armor: This armor will maximize damage done in close-quarters combat while a beefed–up power cell feeds energy into weapon systems to increase projectile velocity.

Chakram Launcher: This weapon uses a fabricator to manufacture lightweight, explosive ammunition discs. This weapon is earned after completing the Reckoning demo and watching the trailer at the end.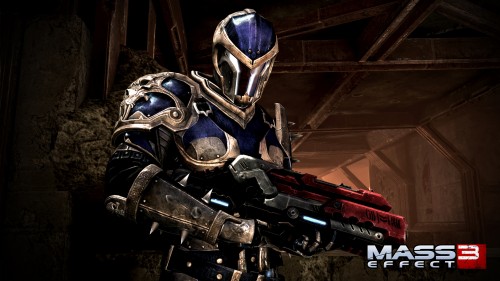 Gamers who play through the Mass Effect 3 demo, whose release is scheduled for the end of the month, will in turn unlock some bonuses for their Kingdoms of Amalur: Reckoning character for the game's release.
N7 Armour: Players can unlock special armour inspired by Commander Shepard's iconic N7 battle armour including Helm, Cuirass, Gauntlets, Chausses and Greaves.

Omniblade Daggers: A holographic blade stemming from Commander Shepard's Omni-Tool, the Omni-blade allows players to stab enemies in close combat. Once players install and play the Mass Effect 3 demo, they will unlock the daggers.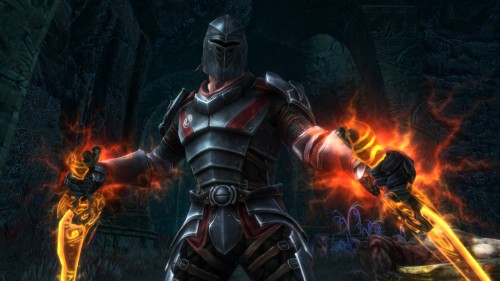 The Kingdoms of Amalur demo will have players go through the Tutorial Mode of the game and a portion of its open-world where they will begin the main quest of the full-title, and though no further details have been released about the Mass Effect 3 demo, it has been confirmed that both singleplayer and multiplayer portions will feature.