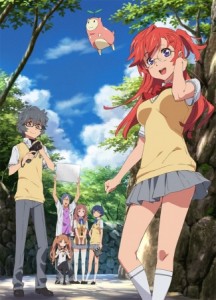 Madman Entertainment have revealed a new acquisition quietly yesterday through their weekly newsletter. The title they have licensed is none other than the current season offering of Ano Natsu de Matteru (Waiting in the Summer).
Ano Natsu de Matteru premiered in Japan this past week and was previously licensed by Sentai Filmworks in North America. It currently is streaming on Crunchyroll but is not viewable to Australian users unfortunately.
There is currently not details on what Madman has planned for the title when it comes to releasing it. So be sure to stay tuned for more information as it comes to light.  Let us know what you think of this acquisition in the shoutbox and comments section.