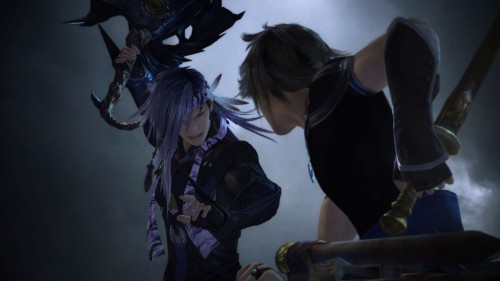 The latest video for Square Enix's sequel to FFXIII, Final Fantasy XIII-2, has been given a new trailer and this time around viewers are able to learn about the new gameplay aspects that the time traveling mechanic has created.
As players venture around the world they will discover mysterious gates placed in towns and the wilderness. Players can activate these portals by finding hidden Artefacts with Mog's assistance. These gates will allow the player to then travel through time to distant locations and even the same location at different time periods. This allows the player to see just how the environment of any given area has changed in the many years that have passed, or even how it looked in the past.
Check out the video below for yourself and be ready to spend a lot of time in the world of FFXIII-2 quite shortly as the title is set to be released at the end of this month for the PlayStation 3 and Xbox 360.