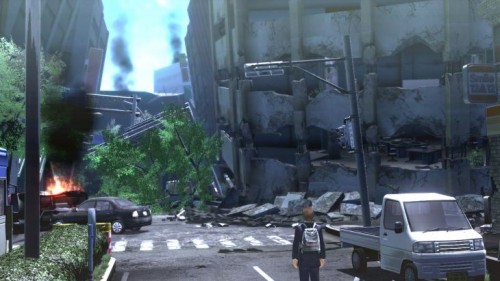 Kazuma Kujo, who was at the helm of Disaster Report 4 before its cancellation, which happened after the March 11 Tohoku earthquake and tsunami, has revealed that he and his team at Granzella Studio, which he formed after leaving Irem, will be developing a game for the Playstation 3 and Playstation Vita, Andriasang reports.
This was revealed via his Twitter account after he was asked whether his new game was for the Playstation 3 or Playstation Portable. He replied with the confirmation of PS3 and Vita as concerned platforms. A PSP version of this particular game is not planned, but that could change. There are also some other details that were revealed. First off, it is an original game and not something based off past Irem titles. Second, it will be a downloadable title. Third, the genre of the game is being kept to Kujo and Granzella.
A few months ago, Kujo revealed that he was going to support the Playstation 3, Playstation vita and Android with Granzella, so it is nice to see that he is sticking by that comment. This mystery game is also not the only game being developed, as Kujo mentions that there are at least two games being developed in the present time.