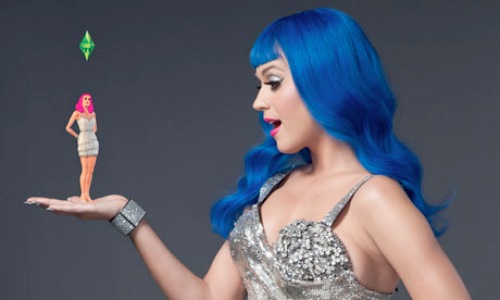 EA have today announced that Katy Perry has entered into a long term creative collaboration with its eternally popular Sims franchise. Fans will no doubt remember that Perry rerecorded 'Hot and Cold' in Simlish for the Sims 2, and given Perry's style and image it's certainly a partnership that makes sense. The first output from the collaboration will be a Katy Perry themed Collector's Edition for the upcoming expansion pack The Sims 3 Showtime.
The special edition will include bonus downloadable content giving players access to Katy Perry themed items, an exclusive poster and an Ultimate Stage bonus venue. The themed items will include a guitar, clothing, a hairstyle and various props themed to Perry's latest tour.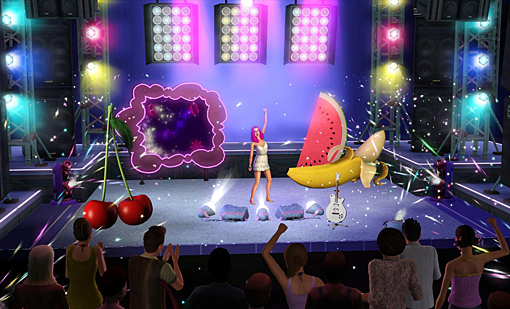 The popstar herself had this to say:
"I love how you're able to play out different stories through your Sims characters – giving them different careers and watching them succeed. It's cool to see the Sims' stage performances in The Sims 3 Showtime decked out just like my California Dreams Tour – even my cotton candy video screens are in there! I always like to think of myself as a cartoon, and now I'm a Sim!
The Collector's Edition is available for preorder now, and keep an eye out for Perry in upcoming Sims promos and marketing.