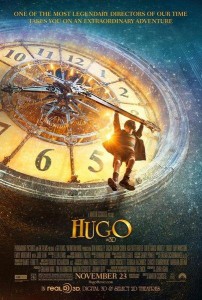 Directed by Martin Scorsese, Hugo is slated to be the most imaginative, amazing movie set for Summer release. Exploring magic, the suspension of belief, and a world full of wonder, Hugo is set around an orphan who lives in the walls of a train station (the best environment for a young boy to grow up in) who gets wrapped up in a mystery involving his late father and an automaton.
Starring Sacha Baron Cohen, Jude Law and introducing the young Asa Butterfield as Hugo, this film is sure to be one worth giving a go. Hugo has already experienced a huge amount of praise, topping the Critics Choice Movie Awards Nominations, with The Artist, and is bound for greater things as awards season comes on. A simply beautifully presented film, this is one that will take you back to times when you experienced endless wonder as a child.
Check out the clips below, if they're an accurate representation for the film then it is certain to be all sorts of heart-warming, and brilliantly crafted. What do you guys reckon? Is this on your list of Summer movies to watch?
Hugo is currently out in the US and UK, with Australian Cinematic release set for January 12, 2012.
[pro-player width='530′ height='253′ type='video' repeat="true" playlist="bottom"]http://www.youtube.com/watch?feature=player_embedded&v=_OzLDxmx1BU,http://www.youtube.com/watch?feature=player_embedded&v=9BQCK9c-O3w[/pro-player]