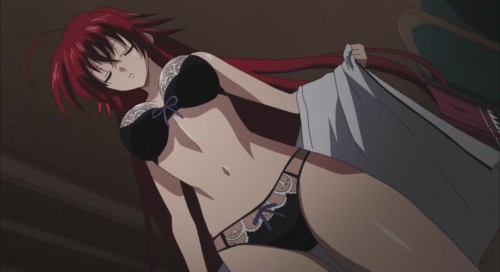 It's official guys, Funimation love boobs. They have today announced that they has acquired the license to the hardcore fan-service harem series High School DxD.
The series follows a young man named Issei Hyodo, who is of course a total pervert. One day he is killed by an angel and resurrected by a demon, both of whom of course have abnormally large breasts. He is soon caught up in demonic battles and stuck between pairs of giant boobs.
Funimation has announced that they will be streaming the series starting the 23rd of January. They also have intentions of releasing the series on both DVD and Blu-Ray in the future. What do you think of these boobs this announcement. Be sure to let us know in the bedroom shoutbox and shower comments section.