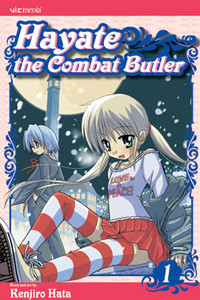 Recently through his official twitter page, Kenjirou Hata the man behind the manga Hayate the Combat Butler, confirmed that his popular manga was approximately 60% of the way through it's planned story.
His manga is currently on hiatus until the 13th of February, for reasons that are not clearly defined, but I am sure fans of the series would be pleased to know that Hata has planned the entire series out and that it is passed the half way point.
Do you read the Hayate the Combat Butler manga? Are you pleased with this news? Let us know your thoughts in the shoutbox and comments section.