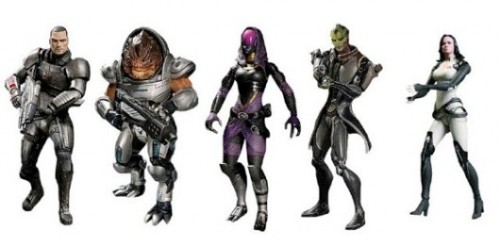 I'll fully admit that the headline applies to me.  I already have my credit card out, just waiting for those plastic replicas to become available. However, they won't be available to buy until April or May, well after the games March 6 launch date. However, once that day in late spring arrives, you'll find me furiously clicking at BigBadToyStore.com and the Bioware Store, trying to get my mitts on a ME3 action figure.  After all, each figure contains in-game bonus content.
Bioware says: "They are slightly randomized during the registration and could include powerful new weapons and new characters. The pack could also include character boosters, weapon modifications, and weapon upgrades to make your multiplayer squad stronger."
It appears this offer is exclusive to North America.  Sorry everybody.  PS3 gamers also get left out in the cold, as the DLC will only be available to PC and Xbox users.