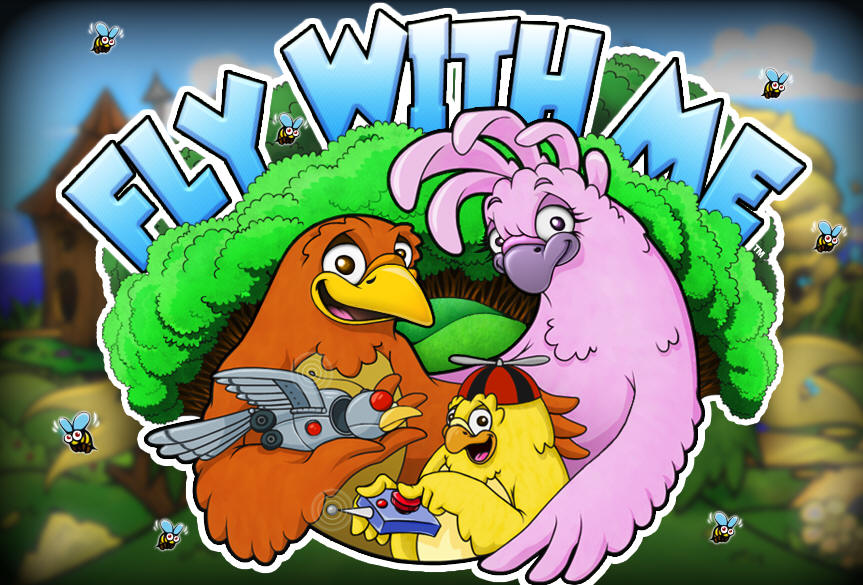 Get those trigger fingers ready, but not for Battlefield 3, this time its a little more innocent, as EA announce Fly With Me, soon to perch on the iTunes App. store. Assist the birds through a multitude of hazardous levels, as you tap the screen to keep the birds flapping, avoiding obstacles as you catch bees and try to stay with your wings above ground. Imagine for a moment, an innocent sparrow, lazing around in his backyard doing what sparrows do best, when along comes a swarm of evil bees to mess about in his business. Not being one to be bullied around, the birds take to the skies, in an effort to gobble up as many of the pesky bees as they can.
Challenging the local flora and fauna, with the aid of the wind, players will have to make their way through 45 challenging levels of fields, trees and tropical forests either in a quick play session for those on the run, or in challenge mode for those seeking a longer experience. Although seemingly simple in premise, Fly With Me has something on offer for all ages and with a puzzle based unlock system, the ability to vary the difficulty level and challenges, Fly With Me will have a massive appeal to all iPhone users.
Still on its way from migration, Fly With Me will be landing on the iTunes store in February 2012, so keep an eye out above, and give those birds a fighting chance in their new perilous environments.