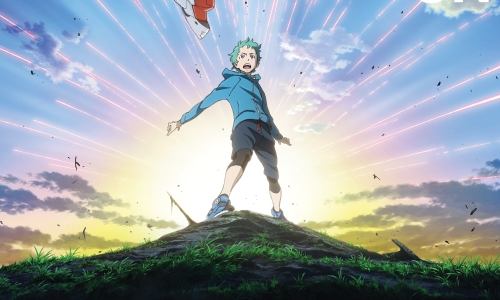 Eureka Seven: AO is a sequel to the brilliant 2005 anime series Eureka Seven, a series that was undoubtedly a masterpiece. After 7 years, a direct sequel is set to hit this April. As you'd expect in the lead up to the the premiere of the new series little bits of information are slowly leaking out of the project.
Today some key members of the staff have been listed.  First off Tomoki Kyoda will return to direct, Hiroyuki Oda will work on animation, Shiho Takeuchi will be handling design, Kimitoshi Yamane and Takayuki Yanase will be designing the mecha and finally Dai Sato while not officially being attached to the project is heavily rumoured to be writing for the series.
Eureka Seven: AO will debut in the Spring 2012 season this coming April. You can check out the official Eureka Seven: AO website here.