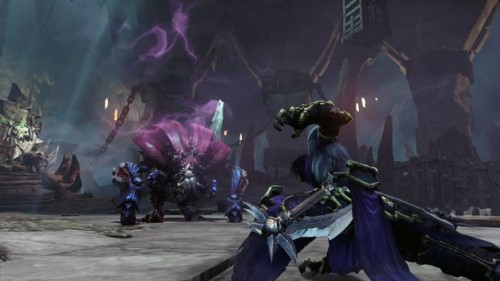 Death, second rider of the apocalypse, has been around for a long time, as the new trailer released by THQ and Vigil Games showcases.
Darksiders II, the sequel to the hit 2010 game, centers around Death's quest to redeem his brother, and fellow rider of the apocalypse, War and perhaps even to redeem the fate of humanity itself. The "Death Eternal" trailer below showcases that constant historical connection between mankind and Death, and mixes in a good dose of creepy for good measure.
Darksiders II rides into stores this summer for the Xbox 360, Playstation 3, and PC. A Wii U version will also be available when the Nintendo system launches.