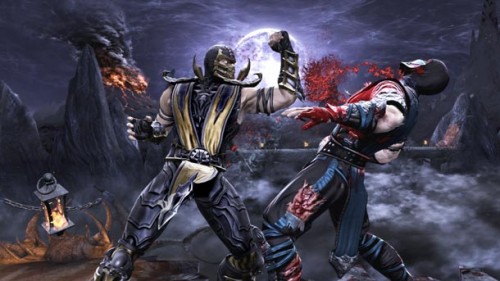 The console version of Mortal Kombat sold over three million units last year and won numerous awards. So it's no wonder than that NetherRealm Studios has today confirmed a port version of the ultra-violent fighting game will be coming to the Playstation Vita.
The PS Vita version of Mortal Kombat will have all content featured in its console counterpart such as Tag Team, Challenge Tower, Story Mode and of cause X-ray moves.  But it will also be modified and enhanced for on-the-go gaming and will feature brand new gameplay (Mostly likely unitising the Vita's touch screens).
These features will be revealed in the coming months closer to the game's launch sometime in Spring 2012.