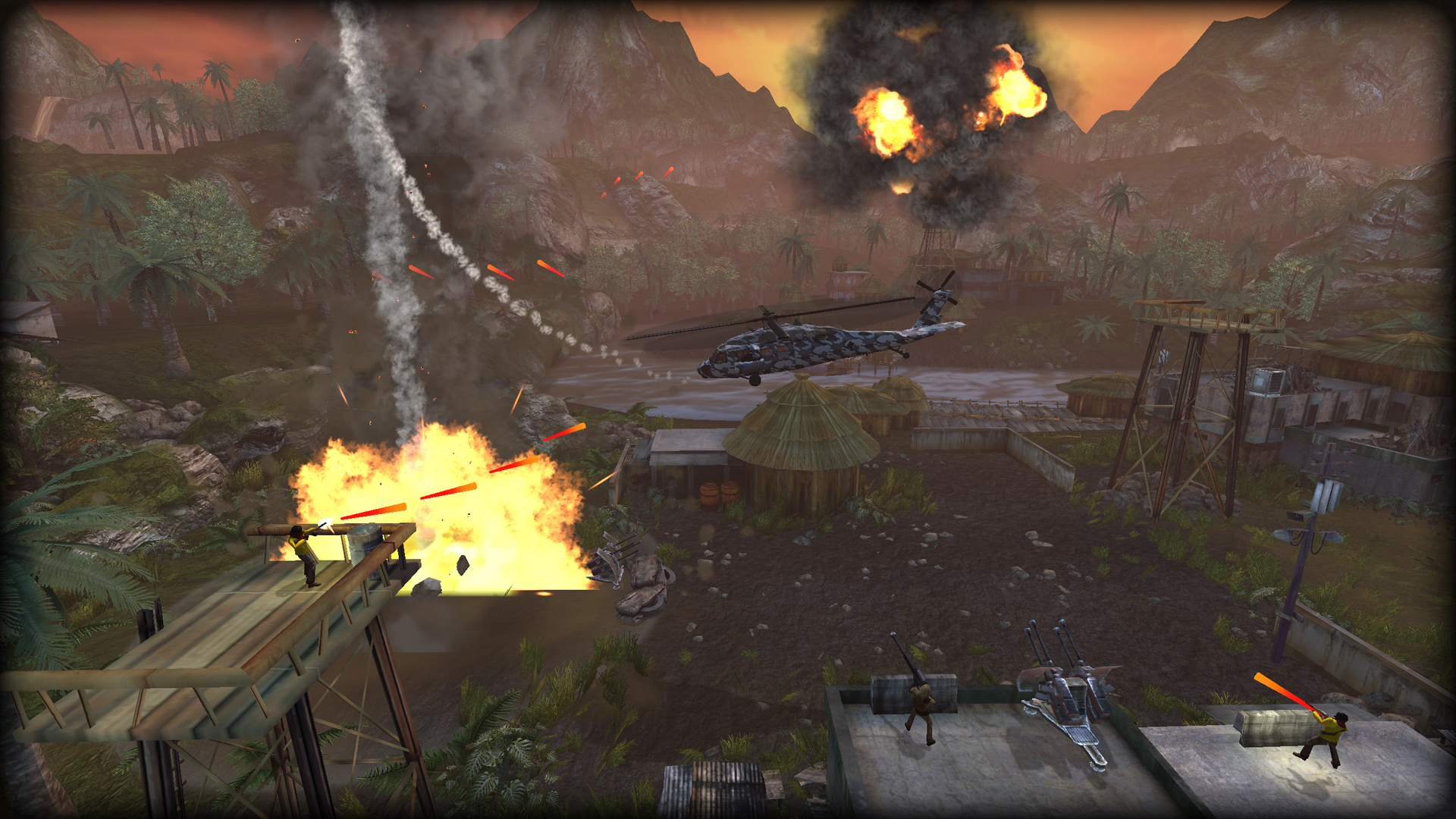 InXile Entertainment and Konami have announced that their personal take on the amazingly addictive retro game "Choplifter" will be released on January 11th and cost $14.99 or 1200 Microsoft Points for XBox users. InXile will be responsible for the PSN and PC versions and will also co-publish the XBLA version. Having a lot to live up to in name, ChoplifterHD puts you in control of various helicopters, all equipped with varying weaponry and capabilities, in an effort to rescue hostages from hot spots around the globe. With over 30 missions, incredibly interactive machines and cameo appereances from the likes of Duke Nukem and Super Meat Boy, ChoplifterHD looks fantastically addictive and will be sure to fire up some emotion in those old enough to remember wasting hours on the original.
Featuring intense action and nerve wracking scenarios, ChoplifterHD is full of humour and variety, asking players to step up to the challenge of risking their own skin to save the lives of others.
For more information visit www.choplifterhd.com to view more trailers and more screenshots.