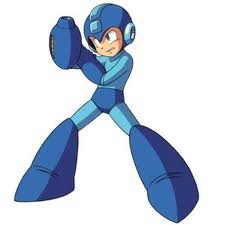 Mega Man had a rough 2011. Three titles were completely cancelled altogether, and Capcom have taken quite a hit in the fanbase department as a result. With that said though, Mega Man fans are still big dreamers and it looks like Capcom still have the blue bomber on their minds as we head into 2012.
During a discussion about WayForward developing a future Mega Man title in the Capcom-Unity forums, Vice-President Christian Svensson stepped in and offered his own input:
I'm also a WF fan and I'm familiar with their work. I'll never say never but there'd be a million approvals before a MM title could ever be produced in the West.
If there is any company worthy of making a Mega Man title, it's WayForward. For those who were not aware, both companies have worked together in the past with the original Shantae on the Game Boy Color, in which Capcom of course published. WayForward have went on to create 2D masterpieces since, crafting the fantastic Mighty Series, a superb Shantae sequel, and the much loved remake of A Boy and His Blob.
As you can probably tell, this statement doesn't mean too much as it's simply a bit of feedback and love, but it's nice to know that Capcom have an open mind about letting the new masters of the genre potentially give the next Mega Man a shot at greatness.