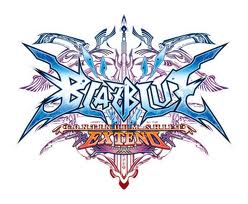 There's a few interesting pieces of news for fighting game fans to take note of today, both of which concern the highly popular BlazBlue fighter series. For the really hardcore fans of this highly acclaimed franchise, you should be aware that the contents of the limited edition of Continuum Shift EXTEND have been revealed. The limited addition, which will be supplied via preorder through Gamestop/EB Games and Amazon, will contain the following contents: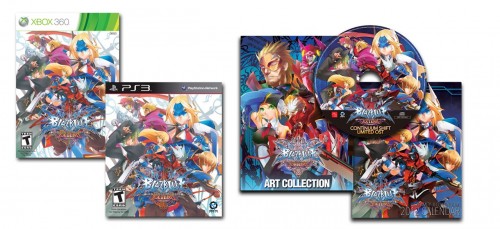 – 2012 Calamity x Continuum Calendar
– 40-page, full color art book with event scenes, artist illustrations, and concept art of the newer characters
– 17-song Soundtrack CD. The specific tracklist is available HERE
This limited edition package will be available on both the Xbox 360 and Playstation 3. However, it will not be available when released for the PS Vita. Only the console renditions will be receiving the limited edition treatment. The game is set to release in stores in North America, Europe, Australia and New Zealand on Febuary 14th, 2012.

In addition, BlazBlue players should also take note that further details of the open invitation BlueRev tournament have been released by AKSYS games. Our prior coverage of BlueRev can be found HERE. This announcement comes with an additional competition which will see the team of the 3 best players in the US win a fully paid trip to Japan to compete in the international finals of the tournament. Deatils released by AKSYS are as follows:
If you haven't heard yet, the website for the BlazBlue Revolution (BlueRevo) has gone live last month.

BlazBlue Revolution, or BlueRevo for short, is the biggest open invitation BlazBlue team tournament in Japan. Participants from all over Japan are gathering their strongest allies and heading to their local qualifier sites for a chance to battle it out in the BlueRevo Finals. And now participants from North America have also been invited for a piece of the action!

Here in the United States, a single team of three will be chosen to participate in the prestigious BlueRevo Finals in Japan on March 24th, 2012. Aksys Games will provide full airfare and hotel accommodations to the selected players; all you need to do is prove that your team is the strongest in all of North America at the BlazBlue Revolution US Finals on Februrary 25th, 2012 in Los Angeles, CA.

If you plan to compete, get your passports ready.

Ready to battle it out? Check out the Events or Rules section for more info on BlueRevo at www.blazbluerevolution.com. Updates about the preliminary events held all over the US and the US finals will come next week!
For additional details, visit the above mentioned BlzBlue Revolution website or http://www.aksysgames.com