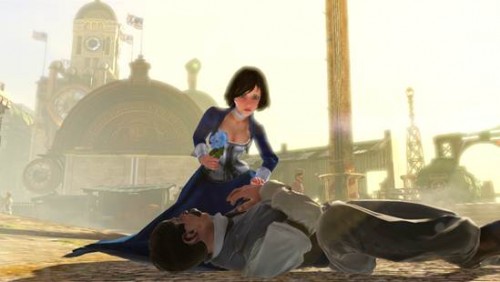 Some people say that video games today are too easy, that FPS are too forgiving on the average gamer. Well if you happen to be one of those people then you will be happy to hear that Irrational Games is putting a gameplay mode into Bioshock Infinite just for you. The developer announced today that they will be including a "1999 Mode" in the final product.
1999 Mode will feature various difficulty tweaks that won't be found in the main game mode, and also all of your choices will have a more permanent effect on the game so if you ended up making a choice that resulted in a harder game later on, you need to deal with that. Player health has been modified, difficulty gets an increase and any weapon you pick up or own will be "useless" unless you already have a specialization for that weapon.
Seems like this mode is only for the most die-hard FPS fan but it is good to see that those who want a difficult challenge will indeed be receiving it. Currently there has been no word as to whether or not 1999 Mode will be available at the start of the game or will be unlocked upon completion.