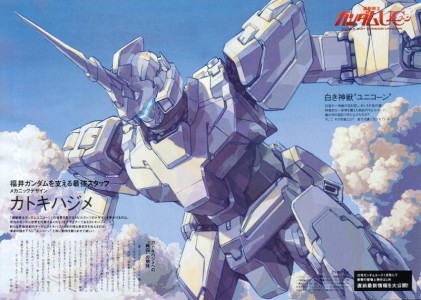 Namco Bandai and From Software have recently released the very first trailer for the Gundam Unicorn video game. The game is based on the anime and novel series of the same name. The trailer offers 5 minutes of footage, showcasing some story sequences, animated cut scenes, and some gameplay.
Gundam Unicorn originally started out as a novel and ran between 2006-2009. It received a six episode anime adaptation in 2010, and it is still on going with episode 5 scheduled to be aired sometime in May 2012.
The trailer shows off some story sequences, with the animated sequences being of the same high quality as the anime series itself, and the gameplay seems to be quite fast and frantic, completely unlike From Software's Armored Core series and more akin to Zone of the Enders.
Gundam Unicorn is set for an early 2012 release in Japan, and will be exclusive to the PlayStation 3.