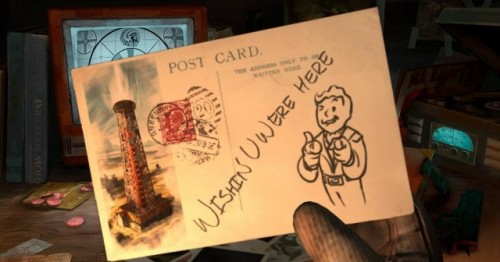 After two years, nearly three, Bethesda Softworks and Interplay have finally reached a settlement over who owns the rights to the Fallout IP in regards to an MMO game being made. Interplay announced nearly five years ago that they were going to begin working on the title but nothing ever came about from this announcement, which is also part of why the lawsuit was placed in the first place.
To be more specific, Bethesda revealed the full reason for the lawsuit saying that "The lawsuit against Interplay arose after Bethesda Softworks acquired all Fallout intellectual property rights from Interplay in April 2007, and conditionally licensed back to Interplay certain trademark rights to make a Fallout MMO, provided Interplay secured $30 million in financing for the MMO and commenced full scale development of the game by April 2009. Bethesda alleged in its complaint that Interplay failed to meet either condition of the license back agreement but refused to relinquish its license and insisted it would develop a Fallout MMO. Bethesda filed suit to declare the license void."
Bethesda has revealed that part of the settlement is that the "license granted to Interplay to develop the Fallout MMO is null and void, and all rights granted to Interplay to develop a Fallout MMO revert back to Bethesda, effective immediately." Bethesda's parent company ZeniMax will need to pay Interplay $2 million in consideration of the settlement and each company must pay their own legal fees.
Interplay will no longer have any right to the Fallout brand nor intellectual property though they still have the right to sell Fallout, Fallout 2 and Fallout Tactics until December 2013 where they will also lose the right to sell those titles and they will return back to Bethesda. Also settled was the issue regarding Masthead Studios, the company subcontracted by Interplay to develop the Fallout MMO. Bethesda simply stated that the matter was settled and that the company has no right to Fallout in any way and cannot use any likeness in upcoming titles.
In response to the end of these lawsuits, Chairman and CEO of ZeniMax, Robert Altman had this to say. "While we strongly believe in the merits of our suits, we are pleased to avoid the distraction and expense of litigation while completely resolving all claims to the Fallout IP. Fallout is an important property of ZeniMax and we are now able to develop future Fallout titles for our fans without third party involvement or the overhang of others' legal claims."