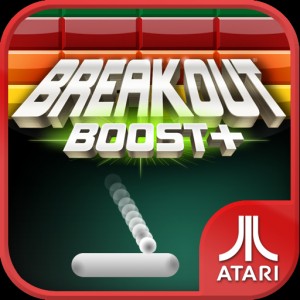 After their release of Breakout: Boost for the iPhone and iPad, selling over 2 milltion downloads in the first month, Atari have now announced a new version of the title, Breakout: Boost+. The new release will include 100 new and challenging levels while keeping the core gameplay that made the original a hit.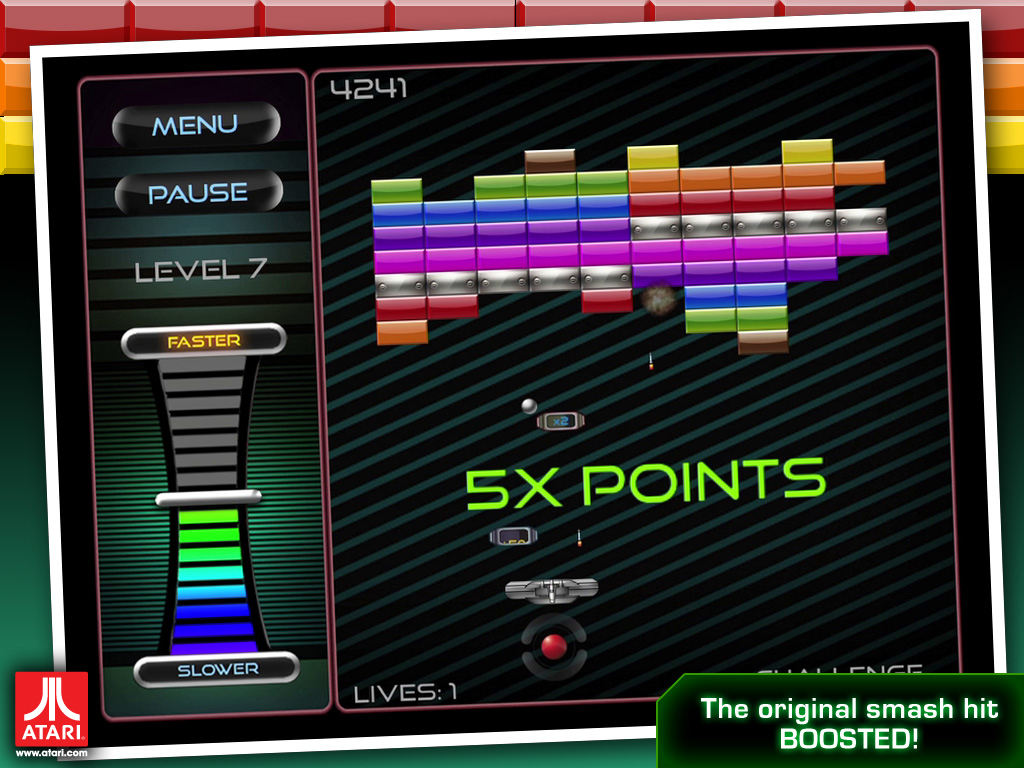 For just AU$0.99, this new title has a few new features…
"Boost Control" allowing the player to manually control the ball's speed and multiplier.
Upgrades to aid in the destruction of the level, such as Fire, Acid, Splitting and Grenade balls.
New special bricks to encounter, including Exploding, Mystery, x4 and Metal bricks.
Save and restore mid-game, letting you easily resume where you left off.
Game Centre and OpenFeint integration with leaderboards and achievements.
The original, Breakout: Boost is also still available for free, with in-app purchases to buy more levels.
Download the old Breakout: Boost or Buy the new Breakout: Boost+ now!