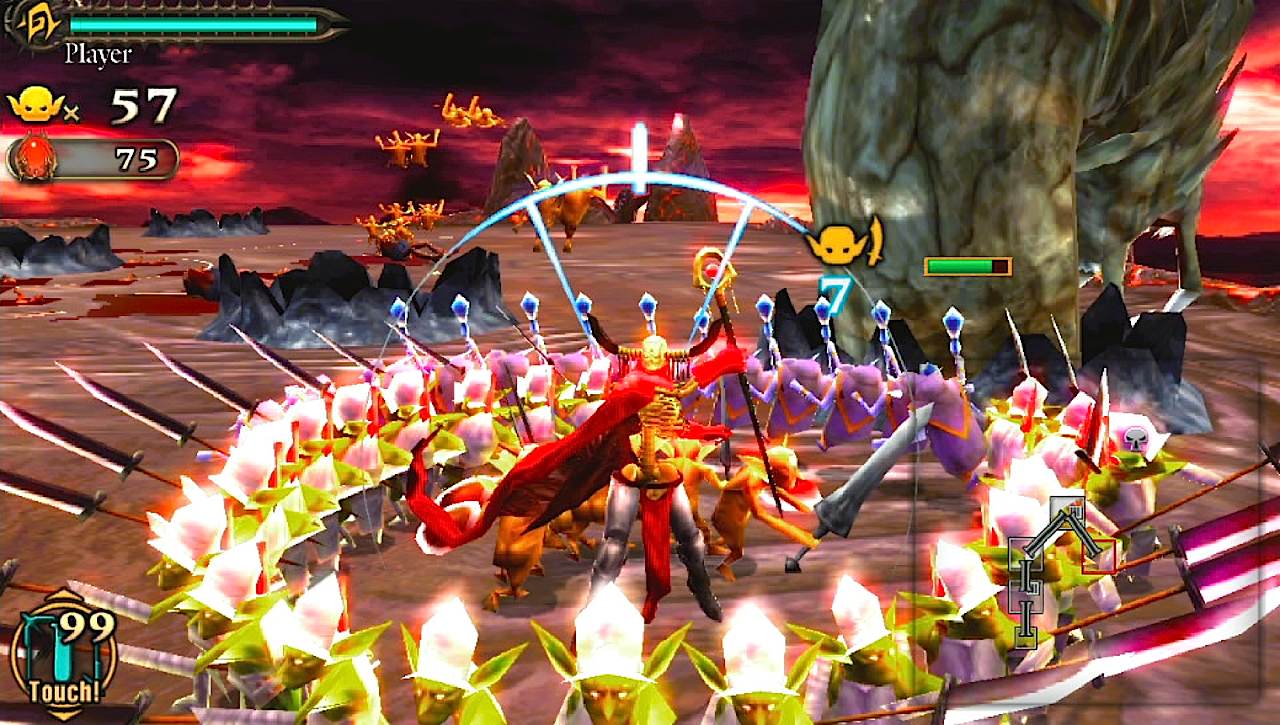 One of the PS Vita's many launch titles is Square Enix's Army Corps of Hell: a wonderfully mad cap looking game that looks like Pikmin fell into the depths of the underworld and grabbed itself some death metal on the way down.
A new trailer has just been released to give you a rundown of all the characters and options that will be available to you – the King of Hell – when trying to reclaim your kingdom. Building an army of goblins is no easy feat, and Army Corps of Hell comes complete with three different classes of henchmen – Soldiers, Magi and Spearmen. Each class will have it's own unique attacks and strategies to take on the demonic hordes that stand in the way of the King.
So what about the customization? Well that's for the main man himself, who along with his goblin minions can be upgraded with some of the 100 different weapons and pieces of armor that players will be able to forge.
Check out the trailer below.