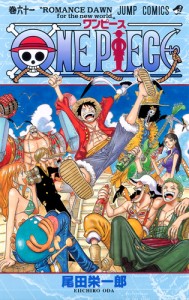 Because they have a functioning brain, Viz Media have announced that they will be speeding up digital releases for the global phenomenom One Piece manga. The speed-up is in attempt to lessen the gap between the Japanese releases and the English releases.
The 59th and 60th volumes of the One Piece manga have recently been made available and to continue the trend, Viz Media will be releasing volume 61 and 62 on the 12th of December.
This all follows a continued push for digital manga releases from Viz as of late, what with the new Weekly Shonen Jump Alpha digital magazine and all. What do you think of this One Piece speed-up? Let us know your thoughts in the shoutbox and comments section.