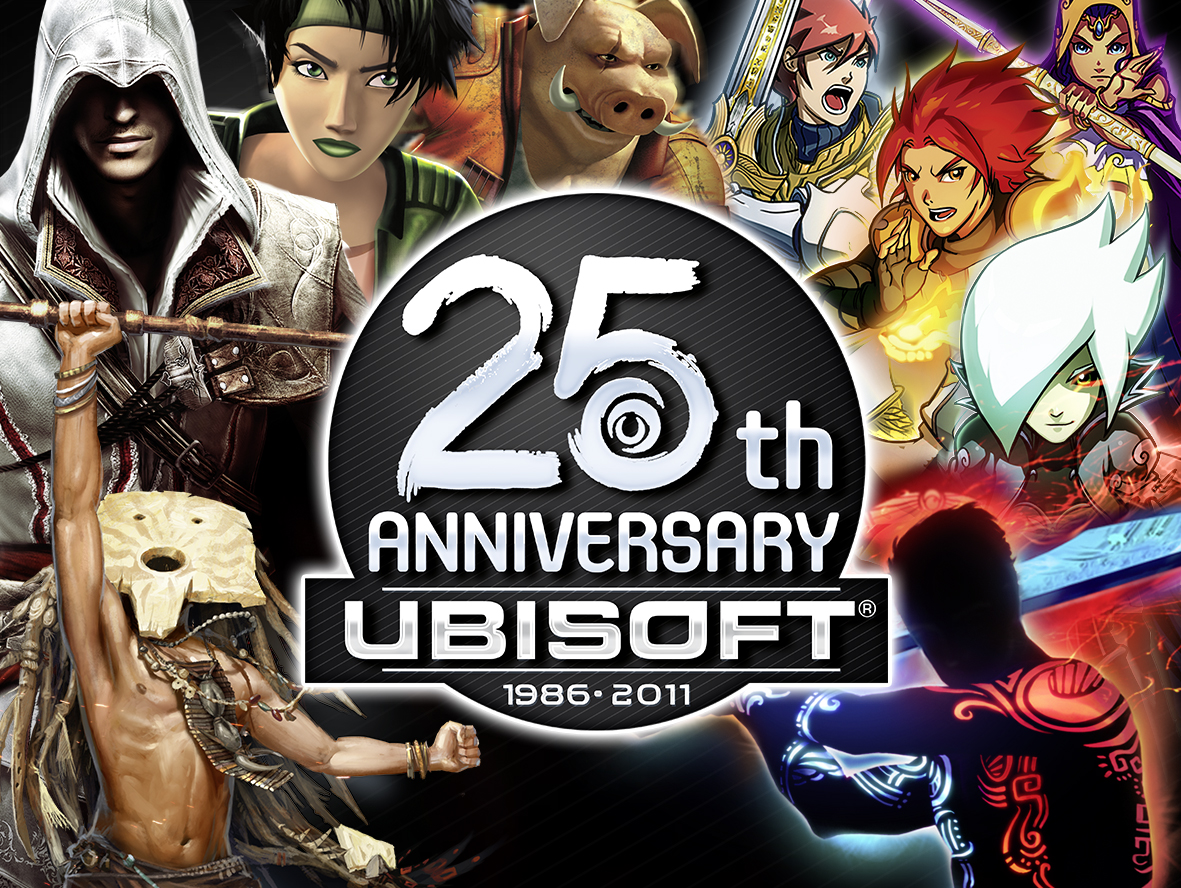 As you may have noticed, it's Ubisoft's 25th birthday. Instead of demanding gifts and a party,  Ubisoft have instead decided to drop some prices – happy anniversary indeed. Xbox 360 owners should take a quick trip over to the XBLA, where there are discounts of up to 50% on various games, add ons and avatar items.
Included in the sale are cult favourite Beyond Good and Evil HD, From Dust, and Might and Magic Clash of Heroes. If your looking to pick up a bit of extra content for a few older titles, then add ons for Assassin's Creed II, Assassin's Creed Brotherhood and Splinter Cell Conviction are all discounted, along with a bevvy of extra content packs for various Tom Clancy games.
If you've ever wanted to outfit your avatar in some Ubisoft character gear, then now is the time – make sure and grab those rainbow legwarmers!
For a full rundown of all the deals, click here