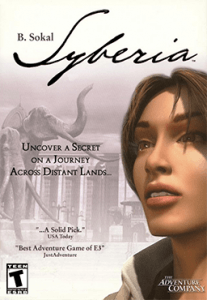 Who hasn't played Syberia yet? As someone who knocked out the first and second, and is sad about the apparent lack of a third, I have to say that Anuman Interactive's deal with Big Fish Games to redistribute the first Syberia on PC and iOS is something that I am quite keen on.
The original Syberia was created in 2002 and released on PC, Playstation 2, Xbox and Nintendo DS, and I have to say it was one of the more immersive and fun adventure games that I have encountered. It has a level of atmosphere that is very difficult to beat, and – of course – some pretty interesting and challenging puzzles to solve. Plus, it has also been just about long enough to forget almost everything about how the game goes so retrying it on iOS will be a totally new experience.
Anuman Interactive is looking to transfer over Syberia 1 and 2, co-editing the adaptations with Big Fish Games and working on a follow-up.
More information about the release of the adaptations will be coming in 2012.
What do you guys think? Are you keen to relive yourselves some Syberia, or to try it for the first time?