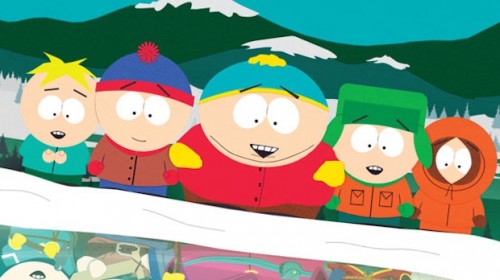 Rather than wait until the next issue of Game Informer is dropped on your doorstep, the users at NeoGAF have gathered a collection of every tidbit of information that is revealed inside about Obsidian's South Park RPG. Now while everyone, including myself were surprised that the South Park title would be an RPG, it seems that Obsidian knows what they are doing.
First and foremost, the title will use the Dungeon Siege III engine and the main character will be a silent protagonist that is fully customizable and allows for players to choose one of five classes which are: Adventurer, Rogue, Paladan, Wizard or a fifth class made up by Cartman. There is even a weapon augmenting system and a summon system, though this was not detailed heavily.
As far as the story goes, the player will be the new kid in town who joins the other kids in a live-action-role-playing session which somehow turns into a real adventure. More details can be found at the NeoGAF forums, but be warned there are also a few spoilers, then again aren't there always?