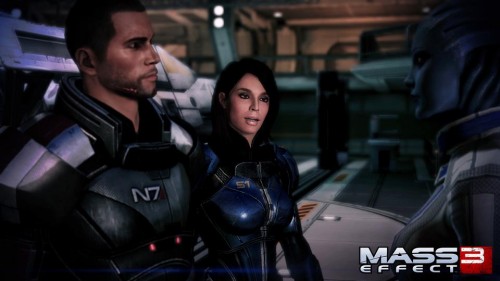 Thanks to votes from its fans, Mass Effect 3 recently won the Most Anticipated Game award at the Spike Video Game Awards, and to thank the community support, Bioware have released an all new screenshot of the game, featuring Ashley Williams in her shiny, new Spectre armour (above).
Prior to the release of the screenshot via social networks, fans were rabidly clamouring for a picture of the character after she was confirmed to being a squadmate in the game. You can also head over to the Mass Effect 3 Facebook page to caption the picture for the chance to win some, and I quote, "cool swag".
Mass Effect 3 hits Xbox 360, Playstation 3, and PC on March 6, 2012. A singleplayer and multiplayer demo will be released sometime in January.