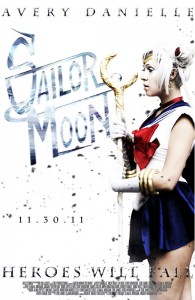 An amazing live-action fan film based upon the popular Sailor Moon franchise created by Naoko Takeuchi, has made it's way online.
The film is free to view to all of youtube and has created some division among fans, but if you have ever liked Sailor Moon, even slightly, it is definitely an interesting watch to see this live action take on the series.
The film weighs in at a decent 21 minutes in length and for your viewing pleasure can be seen below.
Regardless of whether you are a fan of the series or not, it is clear that a lot of work was put into making this fan film. So be sure to check it out and let us know what you think of Sailor Moon The Movie.