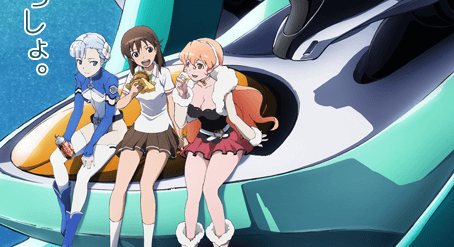 Rinne No Lagrangeis one of the most hotly anticipated anime series to come out of the Winter 2011/2012 season and it has now recieved a solid premiere date.
The upcoming series is set to debut on Japanese TV Station, Tokyo MX, on the 8th of January 2012. It is currently unknown whether the series will be picked up for simulcasting in the Western World.
Rinne No Lagrange tells the story of a girl with a giant robot, who takes it upon herself to fight off invading aliens, while attending school and trying to maintain a normal life. So just your average slice of life anime then.