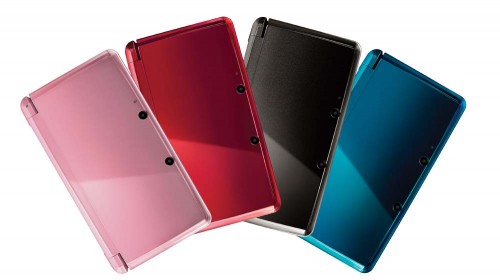 The 3DS may have had a worringly slow start after launching in March this year, but Nintendo have again proven their might in the gaming industry as the 3DS became the fastest-selling games console ever in Australia.
Reported proudly by Nintendo, and confirmed by the NPD Group Australia, the 3DS sold 200,000 units in Australia in under 37 weeks, surpassing the mark faster than any other handheld or home console in the past.
The strong sales have no doubt been the result of several factors, including the price drop of recent months, the Christmas shopping craze, and the recent release of two fantastic first-party Mario games, Super Mario 3D Land and Mario Kart 7.
It's a little surprising, really, considering both the slow initial uptake of the 3DS and Nintendo's previous high-selling consoles – there was a worldwide shortage of Wii consoles after launch, as orders came in faster than the machines could be produced. And the original Game Boy broke sales records in the early 90s, some of which still haven't been topped after more than 20 years. It makes you wonder what might have been, had the 3DS had a stronger software lineup at launch.
Regardless, it goes to show that Nintendo are certainly not struggling, as it has been suggested, and it brings hope for next year's release of the Wii U.